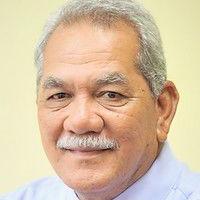 AG: Amend, not repeal, the law on the disclosure of public officials | CNMI
SAIPAN – Rather than a "total repeal" of the government's Code of Ethics provisions relating to the disclosure of financial information by public officials, the attorney general said the legislature should simply amend the law.
On November 5, Attorney General Edward Manibusan sent his written commentary on Bill 21-74, which proposes to repeal laws relating to financial disclosures by public officials.
Manibusan noted that the bill proposes to repeal all existing provisions of the Code of Ethics relating to financial disclosure.
The GA told the chairman of the House Committee on Judicial and Governmental Operations, Joel Camacho, that instead of a "wholesale" repeal of all provisions, lawmakers should consider "inserting amendments to expand the financial information on which officials must report; and remove the restriction on financial disclosure inspection reports required of officials.
Minority Parliamentary Leader Edwin Propst introduced HB 21-74, entitled Public Official Disclosure Act of 2019.
Public Law 8-11, also known as the Government's Code of Ethics Act of 1992, requires public officials to submit their financial expressions of interest to the Office of the Public Auditor. But those financial statements were "kept strictly confidential, unless the person required to file a declaration of financial interest gave the public auditor prior written approval."
Propst's HB 21-74 would require that "all reports filed in accordance with this section be retained by the Office of the Public Auditor as public documents available for inspection".
According to the bill, "copies of reports must be made available to the public, upon payment of a reasonable copying fee."
The bill would also require the public auditor to certify that an official or candidate has filed their report as required by law.
HB 21-74 states that the people have the right to know whether public officials have made money while holding modest paid positions or whether politicians have made questionable or suspect economic gains during their public office.
He further states that "people have a right to know which officials have turned average wages into extraordinary wealth and wealth."
The bill "would only harm those who seek to conceal wealth and assets." In the spirit of transparency, accountability and good governance, it is imperative that we pass and follow the public disclosure laws that exist in nearly all states and territories.