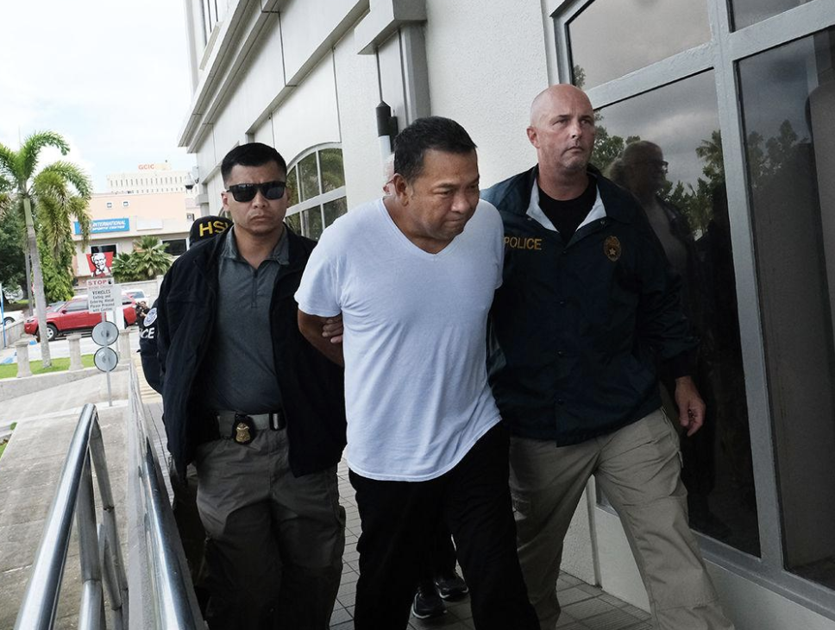 3-year sentence for extortion by public official does not deter others | Editorials
The corruption issue involving former Yona Mayor Jesse Mendiola Blas as the main character has come to an end.
"You are now a deposed official," District Court Chief Justice Frances Tydingco-Gatewood said at Thursday's hearing where federal judge sentenced Blas. "I don't know what went through your mind, but you are here today. You seem to have a lot of remorse.
Tydingco-Gatewood sentenced Blas to 37 months in prison. Blas has spent more than a year in prison since the FBI and other federal agents arrested him for extorting money in exchange for postal mailboxes in the jurisdiction of the Yona Mayor's Office.
Blas was credited for the time he spent in prison waiting for his case to be resolved, so he only has less than two years of his prison sentence left.
Blas' case was quite intense and didn't give him much leeway to come out of his predicament. He has been repeatedly recorded demanding payment and naming a price – $ 15,000 for a mailbox – for drug trafficking operators to use mailboxes in his jurisdiction for illegal drug distribution.
"I have brought a lot of shame and dishonor to myself and my family," said Blas. "As mayor, I broke the trust of the community I served. I am marked for life. If only I could turn back time, I would change the things that made me be where I am today 'hui.
At the same time, Blas admitted that he needed the money, hence the extortion.
Sentencing him just over three years was in the upper sentence range for the extortion charge to which he pleaded guilty.
Had the former mayor chosen to stand a full trial and had he also been convicted of the corruption charges he faces, he could have faced up to 20 years in federal prison.
It was a tactical move on the part of the former mayor.
It paid off for him and he was within his rights to decide to plead guilty to an offense.
He pleaded guilty to only one count of extortion as a government official.
But when it comes to sending a signal to the community that future public officials don't do the same, there isn't much in this case to act as a deterrent.
Helping drug traffickers and spending a little over three years behind bars won't stop others from doing the same.